ACA LUKAS & Folk House Band
IMPORTANT ANNOUNCEMENT!

Aca Lukas' concert in at The Phoenix Concert Theatre in Toronto, scheduled for this Saturday, March 25, 2017 @ 8PM Toronto has been officially postponed.
A new date for the concert will be posted as soon as Aca Lukas' team clears the outstanding administrative hurdles.
In the meantime – should you wish to obtain a refund, tickets will be refunded at the point of purchase. If you bought tickets in a store you can return and get a full refund in the store where you purchased the ticket. All on line tickets will be refunded starting today.
Please stay tuned for further announcements and thank you for your cooperation as we are working diligently on refunding all purchases.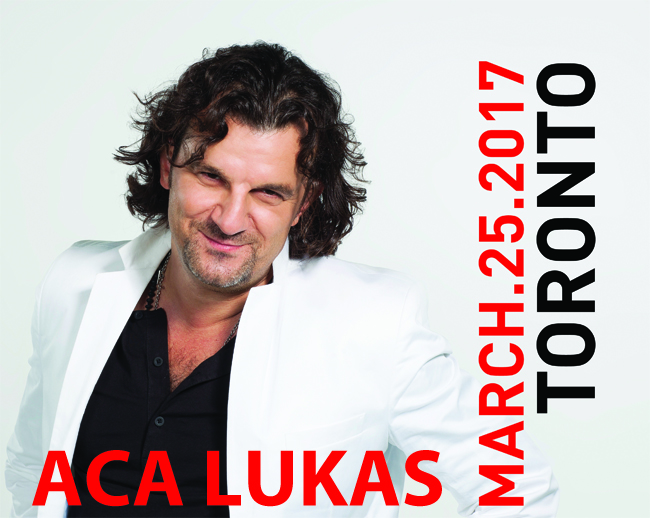 POSTPONED UNTIL FURTHER NOTICE!