TANEC
The Soul of Macedonia
North American Tour – MAY 2022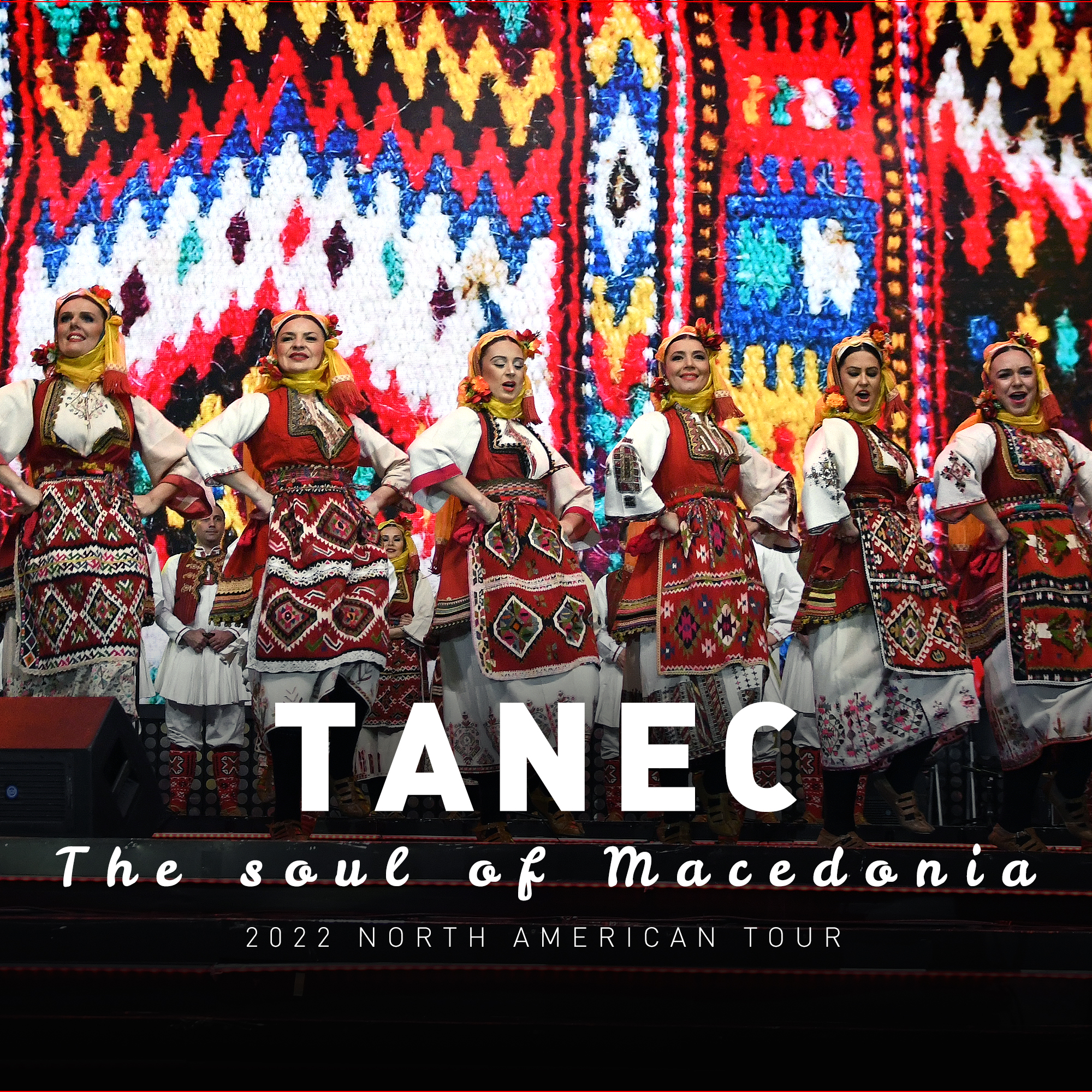 Experience a feast for your eyes, ears and soul.
A riveting spectacle with 40 performers will take you on a mesmerizing journey through 2000 years of human history and culture.
Coming to North America. MAY 2022.
___
About TANEC
TANEC – National Folklore Ensemble of
#Macedonia
, warmly regarded as cultural ambassadors of their country, are bringing a colourful and captivating spectacle to North America in May 2022. As part of an eight-city USA and Canada tour, this national ensemble will treat you to an array of high-energy dances telling the ancient stories of Macedonia and the Balkans. Your eyes, ears and soul will experience a journey through time, with a mesmerizing display of passionate music and dance. More than 40 performers, including a 10-piece orchestra of traditional Macedonian folk music, a choir, singers and more than 20 dancers will take you on a cultural journey like no other.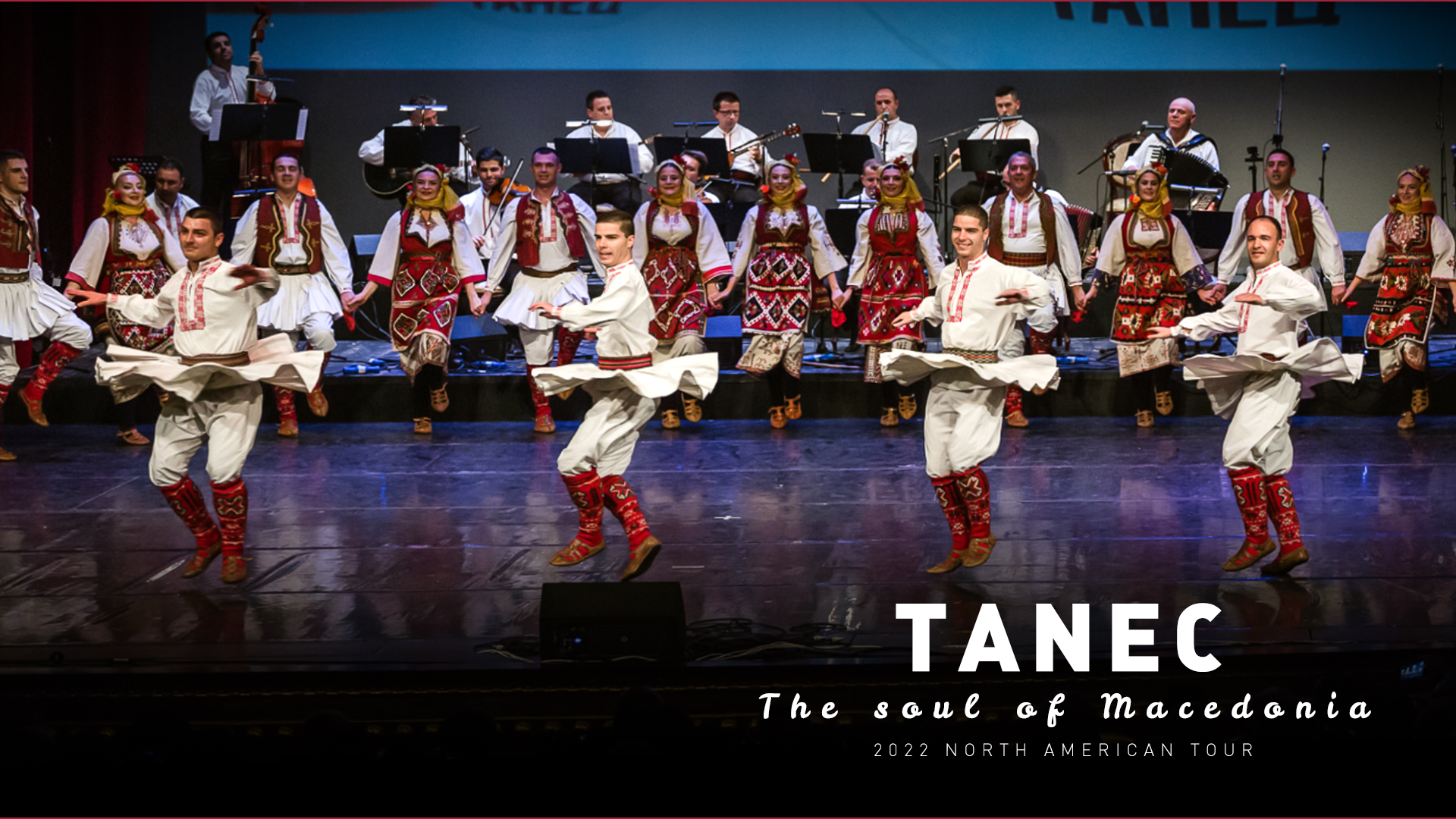 TANEC is a unique 'mobile museum' featuring the most beautiful, precious and ancient Macedonian costumes, with unique colourful embroidery, that represent the core of Macedonian identity. Founded in Skopje in 1949, its mission was to research, artistically interpret, and present on stage the rich traditions of Macedonian music and dance.
Reviews
"This spectacle is magnificent, you must see it" – Los Angeles Times
"Magnificent." – San Francisco Chronicle
"As vigorous a display of dancing as the U.S. has ever seen" – LIFE Magazine
"Wonderful, brilliant and exciting" – The Washington Post
"Lively, handsome, magnificently skilled" – New York Herald Tribune
"Besides dance alone, TANEC conveys drama, ritual, tradition, songs… a remarkable precision in both dancing and playing" – Philadelphia Inquirer
"Wonderful folk music, rich in temperament and wonderful rhythm" – New York Times
___
For sponsorship opportunities please contact +1 (347) 774-2444 (USA) or +1 (647) 409-8448 (Canada).
---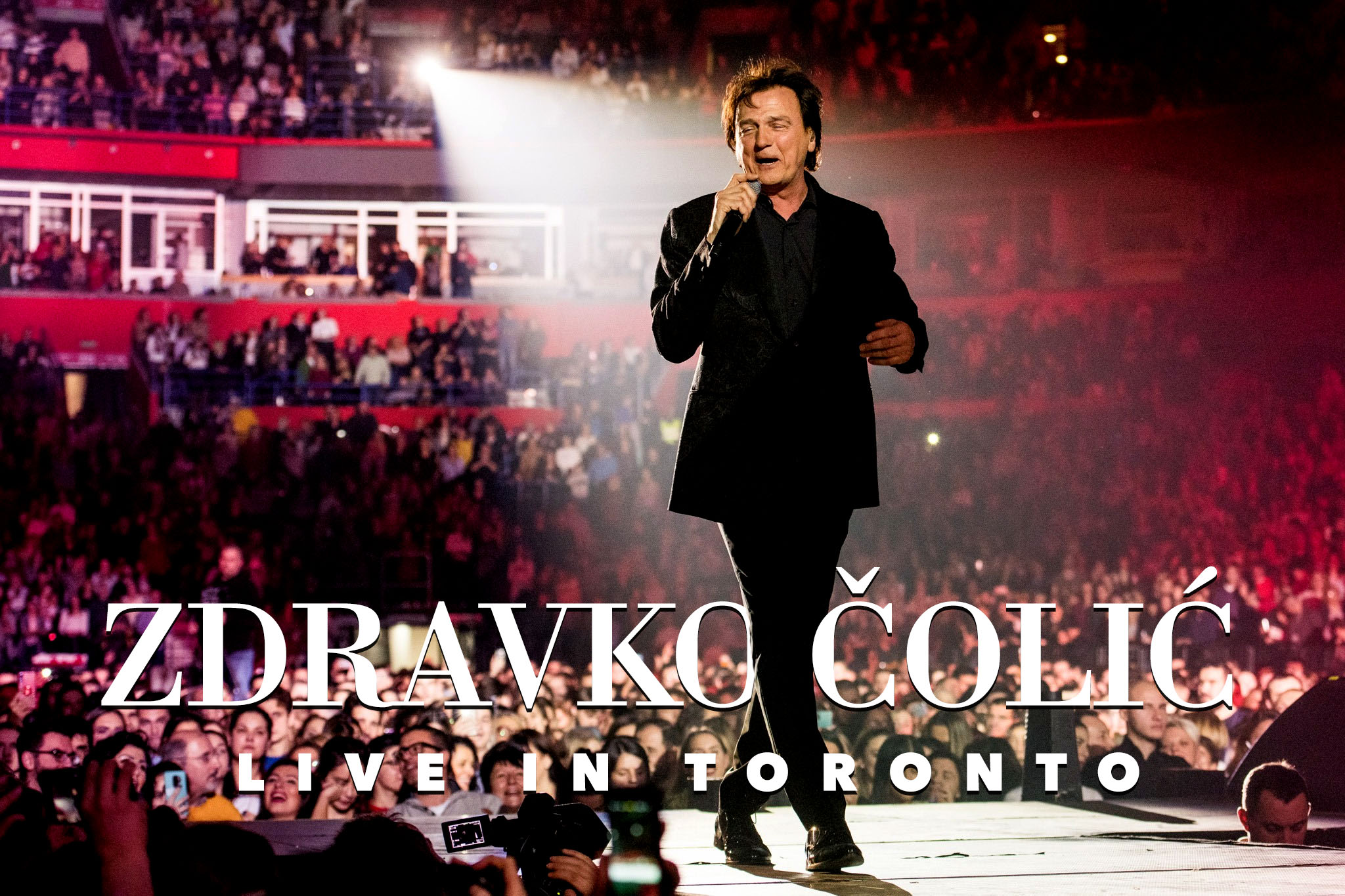 Zdravko Čolić
LIVE IN TORONTO
REBEL – May 20, 2022
---

RESCHEDULED FOR FALL 2022


HARI MATA HARI & VALENTINO – live in concert
TORONTO  |  INFO & TICKETS
DETROIT  |  INFO & TICKETS
NEW YORK  |  INFO
CLEVELAND  |  INFO
CHICAGO  |  INFO
---

POSTPONED due to Covid 19

Vlatko Stefanovski and Theodosii Spassov
Regent Theatre. Toronto  |  Date to be Determined
TICKET & EVENT INFO coming soon