Let's support our own!
THE WAITING ROOM,  directed by Igor Drljača and with Jasmin Geljo in a leading role is winning awards as well as critics praise. Here is your opportunity to see this Canadian film and show your support.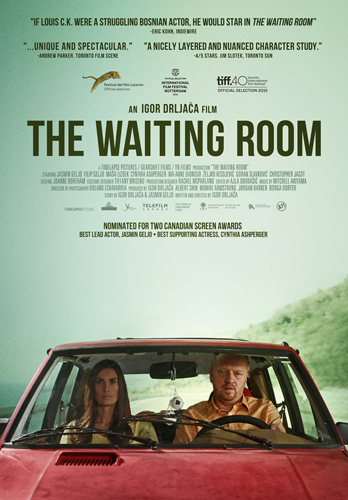 THE WAITING ROOM
Opens theatrically in Toronto, June 3
TIFF Bell Lightbox – 350 King St. West
More Canadian Cities to follow
The movie will run at Tiff Bell Lightbox for a limited time. Do not miss your opportunity to see it.
Nominated for two 2016 Canadian Screen Awards:
– Performance by an Actor in a Leading Role (Jasmin Geljo)
– Performance by an Actress in a Supporting Role (Cynthia Ashperger)
"supremely poetic" – Eric Kohn, Indiewire
"an intricate hall of mirrors" – Richard Porton, Cineaste
"skillfully told in present and in flashbacks" – Jim Slotek, Toronto Sun